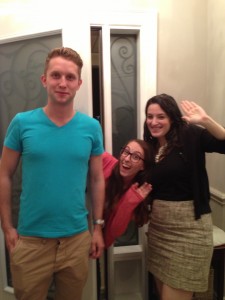 Hello everybody, especially EC Toronto students!
If you are in Toronto from September the 5th to the 15th, you will have a very good chance to come across some of the bold-face names of the international stage.
Celebrities, actors, directors, producers and cinema-lovers are gathering in downtown Toronto to celebrate the moving image with a ten-day film festival that presents the best of Canadian and international cinema. TIFF offers screenings, lectures, discussions, festivals, workshops, industry support and the chance to meet filmmakers from Canada and around the world.
Indeed, TIFF is the most important film festival after Cannes, and every year it boasts the best of the Hollywood heavyweights.
Do you want a preview of the stars scheduled for the upcoming red carpet? Meryl Streep, Jennifer Aniston, Julia Roberts, Sandra Bullock, Keira Knightley, Marion Cotillard, Glenn Close and Jessica Chastain are just few of them. And for the female fans we have a bunch of really attractive names such as Brad Pitt, George Clooney and Ben Affleck! Although they are not in the official name list, the chance they will show up is definitely high.
So, if you see your favourite actor drinking a coffee right beside you, be sure it is not a hallucination: it's only TIFF time in Toronto!
Enjoy it, EC Toronto students!
Comments
comments