Mich's Academic Techniques class recently produced journals and we want to share some of them with you. We hope you like them!
T
oday we are posting Isabella Rojas' testimonial about her personal experience with this BIG question. Isabella is from Colombia, she is eighteen years old and she is definitely experiencing a very important period in her personal growth.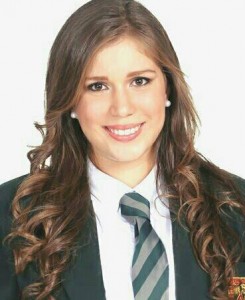 "One night, I was talking with my parents about my future. We had a lot of questions without answers. I was scared, because graduation was coming and I didn't know what my next step in life was going to be. I was frustrated, scared and lost. The decision of choosing my career was difficult. But it was more difficult for me seeing how time was passing by without any answer for my life.
One morning my parents woke me up and my father said to me "we have the answer. You will go to Toronto for a semester to improve your English, and during that time you can think about your future". I was very surprised about this news, but I agreed with them. Going abroad for some months was the best solution, and we chose EC Toronto.
I was very excited about my imminent trip to Toronto.
I had a lot of expectations. I knew it was going to be a journey and the best experience of my life. When I arrived in Toronto, I was happy and excited. It was the first time I was going on a trip for so long all by myself.
The first week in Toronto apparently wasn't the best week of my life, as I thought it 
would be. It was completely different from how I imagined. Everything was different and things seemed to be more complicated. I missed everything about my country, my family, my friends, and my entire life. The only thing I thought about was returning back. But then I realized that this was a challenge I needed to overcome. This was the experience that would have helped me to become mature and develop as a person, and to learn about the world, all by myself.  Moreover, the students that usually go to EC are from different countries, which means that they have a variety of cultures and personalities and you can learn a lot from these people. A new group of students starts every Monday, so we have new people arriving and leaving every week.
Today, after one month of living in Toronto, I have a completely different point of view about this journey. I know the first week was very difficult to adapt to, but now I can tell everyone this has been one of the best experiences of my whole life. Toronto and EC school helped me to grow up, to face the real world and become a more mature and responsible person. This journey also helped me to improve my English a lot and, thanks to this, to make new friends from a lot of different countries. It has been the best decision I've ever made."
Thank you Isabella for telling us your story. We wish you continued growth and learning, and fun, here at EC Toronto!
Comments
comments