This testimonial was written by Monique Libardi Lira, a student  in the IELTS preparation class at EC Toronto.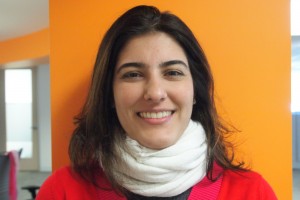 My best holiday is happening right now.  I have spent incredible four weeks in Toronto.  I arrived at Pearson's airport on December 27th and my departure will be on Sunday January 26th.
Toronto is a busy, diverse and multicultural city.  I made a lot of friends from Japan, Saudi Arabia, Korea, Taiwan, Chile, etc.  I loved school.  All the staff, teachers are so competent and attentive.  My homestay was next to Finch station and I loved to live there.
It was amazing each day that I lived here.  I did a lot of tours.  For instance, I went to CN Tower, skated on Harbourfront Centre, visited the Royal Ontario Museum, watched a science documentary on Ontario Science museum, took a lot of pictures in Casa Loma.  Wonderful times!  I traveled to Niagara Falls, to ski, to New York.
To sum up, those were moments that I will never forget.  However, many pictures taken,  my memory is breathtaking.  I hope soon be back and show this shining city to my family.
Thank you Toronto.  I do appreciate my great time here.  Particularly, thanks to EC for improving my English!
And thank you from everyone at EC, Monique, for your smiling face and words of encouragement to others who are considering studying English at EC Toronto!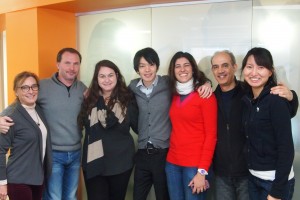 Comments
comments