Hi my name is Ines Tourita, and I studied at EC Toronto. My experience was very good and I would like to share it with you.
I came with my family and one of my goals was to  study in an English language center to improve my English skills. On the internet I found EC's facebook page and the address, so I went there to get some information and see the school. The front desk staff was very helpful and I could start my classes quicker. They showed me many options and I decided to take the General English Course in Toronto.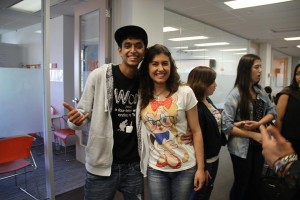 During my studies I had different teachers at EC Toronto to help me reach my goals. All the teachers were amazing and they cared about the students. I joined the school Ambassador team where I met a lot of new friends and also heard about the EC Internship. When I finished my classes I applied as an intern in EC. This was a very good experience for me because I learned a lot and had the opportunity to use my English in a work environment.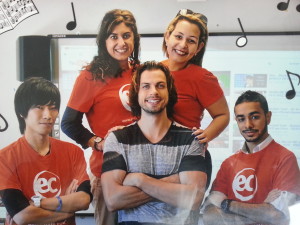 I would like to say thank you to all my teachers and the staff at EC for the opportunities and advice that they gave me. I would recommend everyone who wants to make a big progress in their English learning to give it a try. I loved it!!
Ines Tourita is an Intensive English student. #ecexperience
Comments
comments