My experience in EC? I can describe with one word AMAIZING!!! Since I came to Toronto last October my life has turned in 180 degrees, and EC has been an essential part of that change. EC helped me when I needed the most in my first months in Toronto. In any request that I need I could always find someone at the office who can help me. They are really willing to help you to have the best time while you are taking your English courses there.
 I remember my first day in Canada, a very smiling person from the EC staff was waiting for me at the airport to pick me up and take to my "Homestay". When I arrived to my new house an incredible nice person was waiting for me to welcome me to her house. I was happy that the school had found me a really nice place to stay. (I got to say that it was a big relive)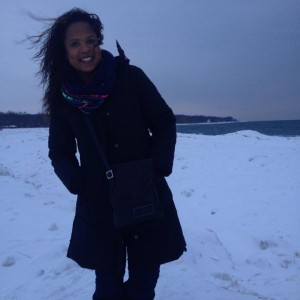 My first day at school it was a day to discover and explore, I was figuring out how everything worked. I received an orientation at school and the got all the information that I needed at that time, so it was ok. I took my assessment test it was a bit long. I got into the intermediate level. My teacher was pretty good, new classmates and everybody from a different part of the world. How amazing is that????
In EC Toronto I can say that they have the best English teachers ever! I loved every one of them. They were fun, relaxed, strict, with a lot of experience, patient and very polite, always looking for new activities for us. Another feature of the school is its infrastructure which is really nice and modern, with interactive board and a lot of resources for the students to use.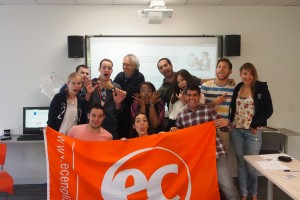 EC is a busy school, active all the time, you can see a lot of action going on as well as activities for the students. Their staff is always trying to get you involve, which is excellent for improving your English skills. I took the General English course and the Cambridge English exam preparation (CAE), both excellent choices. My English learning went from intermediate to advance in eight months I was really pleased with my development. Thanks to my full immersion English course in EC I can attend to a Canadian college with no language problem.
Also in EC they have a Student Ambassador program of which I was part of for eight weeks. It was a great experience because I met even more people, I practiced a lot my speaking skills, and helped new students to integrate better in the school. This program has also helped to improve my resume, due to the fact that can say I gained some experience volunteering in Canada.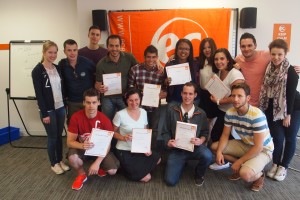 To sum up, EC was an experience of multisensory learning, where not only I learned in the classroom, but in every activity that I attended, in my homestay interacting with my host family, seeking information in the office, meeting and trying to talk to people from other countries, as well as also opening my horizons, knowing and learning to accept different and new cultures. Definitely EC is the best English language center to learn and improve your level English.
Mariana Costero. Academic Year Student. #ecexperience
Comments
comments