EC Toronto has brought us together! And we are so thankful!
Over a year ago we started our Intensive English program in Toronto. A girl from Colombia and a guy from Switzerland, no expectations.
The first month at EC we have spent apart from one another. We didn't know each other, just passing on the floors of EC. Through friends in common we got the pleasure to meet us! But thanks to ECs class-changing -system we had the chance to know more about each other. Thanks of this I changed my afternoon classes and I (Fabian Witschi) had my luck to meet her in C and D classes.
It went fast and we got close friends. Here a special thanks to ECs organized activities as well; they made it possible to spend more time together after classes. Soon we had our first date where is Toronto an awesome place because of its many places to be and enjoy!
I (Fabian Witschi) left EC for a job downtown but we kept going on.
Although I left the school, EC had always been my supporter until my very last day in Toronto! I wasn't a student anymore but I had still opportunities to take place at ECs activities like "halloween" what we guess helped us a lot! I (Fabian Witschi) never lost contact to the EC community.
We became a couple the 30.10.13 and since then we are very happy that we had the opportunity to meet each other even though the situation isn't the best for a relationship. But we love our long distance relationship and we are planning our future until the very last day together!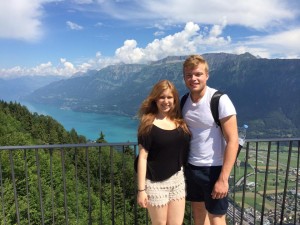 As I said: We had no expectations and we got the jackpot! Unexpected things are the best! We are very thankful with EC Toronto, they brought us together and we are looking forward to visit you as soon as possible! Toronto is a great city to be, to enjoy and discover the big city life. And of course the EC team have done a great job at improving our English. In my case (Fabian Witschi) I have achieved a way higher level than expected before.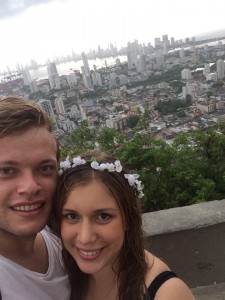 We would choose Toronto and EC again!
Thank you so much!
Isabella Rojas Garces from Colombia and Fabian Witschi from Switzerland
Intensive English students. #ecexperience
Comments
comments