If you attend EC English language center in Toronto, you can make many friends who come from various countries.  Your English skills will improve naturally while you're hanging out with your friends.  Don't be shy and don't hesitate to take part in any of the activities at EC.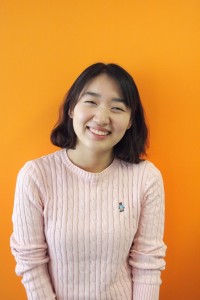 As time goes on, you might become bored, but if you start to feel that way, I recommend you travel anywhere you want alone.  You may think that you will feel lonely, but in fact, the opposite is true.  It is possible to face problems while on your trip, but by solving them, you will become more confident in your English skills as well as in yourself. Have fun at EC, join the extracurricular activities and free classes, make friends and enjoy your stay abroad.
Boram Lee. Academic Year Program in Toronto.
Comments
comments