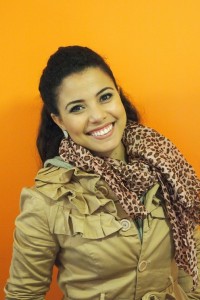 I started at the Beginner level and eight months later I was able to achieve the Intermediate level.  I studied hard every day at the library.
A word of advice: You should read books and do some practice exercises to improve your listening.
Be brave and daring, don't be shy! Try to speak as much as possible.
Ana Luisa Rinco Rodrigues. Academic Year Program in Toronto student.
Comments
comments