My experience at EC English language center in Toronto was wonderful, because everything was useful for me. I will never forget the good teachers because the classes were very dynamic. Studying and sharing this experience with people from around the world was so interesting that I learned about every culture. The multicultural environment was awesome. I liked the writing classes so much because my main problem is writing well and now I think I can write better than before.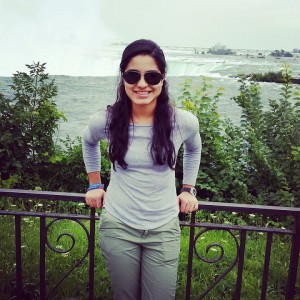 Studying at EC made me feel more confident in English and I feel that now I am able to speak English faster.  I will tell my friends that if they want to improve their English they can come here because EC is so good.
Ariana Rojas. Intensive English program in Toronto student.
Comments
comments