I didn't stay for a long time at EC English language center in Toronto, but I had unforgettable experience here for a month. One of those experiences was Halloween. Before Halloween, my classmates and I had already talked about what we would wear and what we would do. We were really looking forward to it. On Halloween, we wore costumes, and of course, our teacher wore a cool costume. At lunch time, we had a contest with other students. Our class won the contest because of our YMCA dance. It was so fun to dance in front of other people. In addition, the following week we received pizza in our class. I could enjoy Halloween a lot thanks to EC.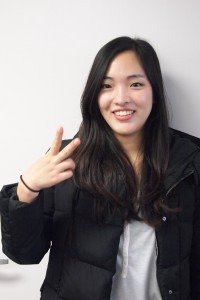 I can describe my experience at EC in the word "friends". At EC I could make many good friends from different countries. It was really great to share ideas with people from different backgrounds. Also, I met a good teacher. I really liked my teacher. Not only did he have a passion for teaching, but he also made his students laugh. Every day I could learn a lot of English as well as have a nice time with my friends and teacher.
Kangyeon Lee. CAE (Certificate in Advanced English) course student.
Comments
comments