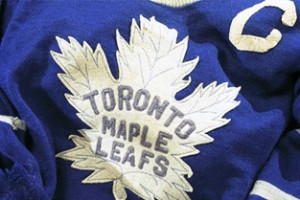 Winter's weather has been so variable this year, from -15 to 13 Celsius degrees.
It might be difficult to choose what to do during this weekend, because nobody knows how is going to be the weather. However, March is beginning, and spring is coming with it. Maybe this new season will start at the end of the month, but don't let that overshadow your plans, you can still be doing a lot of activities here:
This first idea is for those Hockey lovers. Hockey Hall of Fame is presenting the Hockey Hall of Fame Toronto Maple Leafs Centennial Exhibit, an immersive tribute to 100 years of pride and passion. Artifacts, iconic moments and unique treasures will be there until March 6.
Second one, concerts. If you are a Game of Thrones' or Ariana Grande's fan this is your weekend. On March 4 (Saturday) there is going to be the Game of Thrones Live Concert Experience; and on March 5, Dangerous Woman Tour will be visiting and giving us an unbelievable experience.
And the third one, but not less important, Toronto's 183rd Anniversary at Nathan Phillips Square on March 5. Join to their night skate party, food trucks and shopping vendors.
Comments
comments