This Friday 17th is St. Patrick's Day and we want to give you some of the best Irish-themed fun celebrations for the whole weekend.
The annual Toronto St. Patrick's Day Parade begins on the corner of Bloor Street and St. George Street and finishes at Nathan Phillips Square. The parade starts at 12 noon on March 19th. You will see over 20 marching bands, entertainment activities and Ireland spirit everywhere.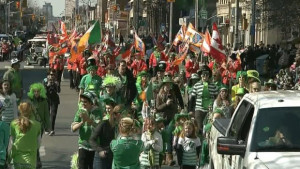 On Friday, the Brunswick House plans to throw a St. Patrick's Day party of epic proportions starting at 5 p.m. Expect live entertainment, prizes and $5 Buds all night.
The 519 is hosting a St. Patrick's Day event on Friday from 4 to 11 p.m. The ballroom will be transformed into a "decidedly queer Irish pub," complete with live entertainment, a whiskey tasting bar and plenty of beer will help keep the festivities rolling. Tickets are $20.
Gladstone Hotel is hosting a free party that start at 12 p.m. on Friday and goes until midnight. Expect a large selection of ales, lagers and stouts provided by the Gladstone's Melody Bar, and free samples of Mill Street Brewery's seasonal beers.
On Sunday, the Guinness SPD Toronto Festival will host one of the best celebrations around. It will be at Polson Pier in the Port Lands area, from 11 a.m. to 11 p.m. There will be free pancake breakfast, live bands, Irish-themed face painting, dancers, large-scale carnival games and more than 15 bars. Tickets start at $14.95.
A 15-hour St. Patrick's Day party awaits at the Amsterdam BrewHouse on Sunday from 11 am. Enjoy a free pancake breakfast to start followed by hours of entertainment, including live bands, fiddle music, video DJ battles and more. Tickets start at $24.39.
Put on your greenest apparel and have fun!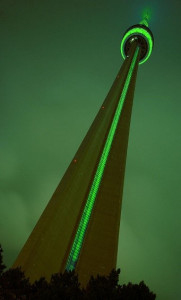 Toronto Homestay English courses
Comments
comments