Carla, a former student at EC Toronto studying commercial engineering, is one of the contestants appearing on The Voice Belgique 2017.
About her experience in EC Toronto, Carla, 19, says "I was able to meet people and discover things." She also says that this experience made her mature and develop confidence in herself.
Music has always been a part of Carla's life; the first time she participated in a singing competition, she was just 9 years old.
We wish Carla good luck and if you want to do like her and have an amazing experience in which you will develop all areas of your life, send us an email.
Good luck Carla 😊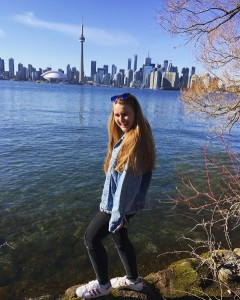 Comments
comments