If you love astronomy, this is the best announcement you will receive today!
This Saturday, Ontario Science Centre is going to celebrate International Astronomy Day with many experiences and programs to enjoy:
Solar Observing (10:00 a.m. – 12:00 p.m.): learn about our nearest star using specially filtered telescopes.
Meet an astronaut (10:30 a.m. and 2:30 p.m.): talk with Dr. Dave Williams about everything you want to know about space and being an astronaut in The Canadian Space Agency (CSA).
Planetarium and IMAX® Dome theatre Shows: take an amazing voyage to the Solar System, see The Earth from the International Space Station, and more.
Science Presentations by student clubs (1:45 p.m. – 2:45 p.m.)
Evening Star Party (7:30 p.m. – 10:30 p.m.): observe the stars, the moon and Jupiter!
It's an out-of-this-world experience you won't want to miss!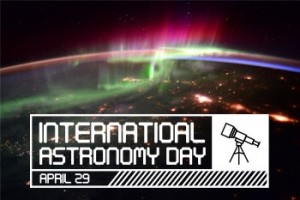 Comments
comments