FNL  at ROM is one of the best events in town because it not only provides the visit to the museum, but  drinks, tasty food and great music as well.
Here we have some of the next events that are going to happen in May and June:
May 19th: On this day, Victoria's longest weekend is starting. What a better idea than going to a party with your friends!
May 26th: Photography and friends.
June 2nd: Dance among the fossils and have fun close to your favourite dinosaurs.
June 9th: Explore the meaning of love through art, culture and nature.
June 16th: An amazing exhibition (Art & Power) in honour of Aboriginal Heritage.
June 23rd: Pride Toronto dance party at #FNLROM.
June 30th: Celebrate Canada 150!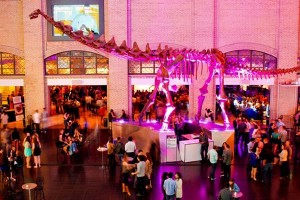 Comments
comments