Sometimes we need an escape from downtown's hustle and bustle, and what a better idea than going to The Toronto Islands!
This is an amazing place to have a relaxing and tranquil picnic with the best and most beautiful view of Lake Ontario and the city skyline. Also, with all the attractions and things you can do there, you will never get bored.
We highly recommend this place to enjoy with all your friends; you will not only have a nice time, but your English skills will improve as well, and all these while you are having fun!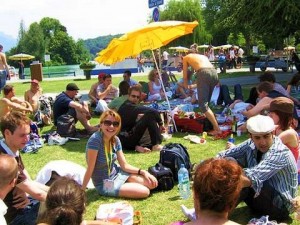 Comments
comments