We love sports!
From hockey to baseball, football, basketball or soccer; sports are very welcome in any venue or pub.
Choose from the Rogers Centre or Air Canada Centre, where teams like The Toronto Blue Jays or The Toronto Maple Leafs make us feel proud of our city, and live it up together.
The most favorable, is that you can learn new vocabulary and practice your skills by making conversation with some inhabitants, while you are watching and enjoying the game.
Blend into Torontonians' fan spirit
.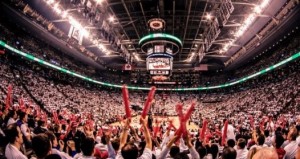 Comments
comments