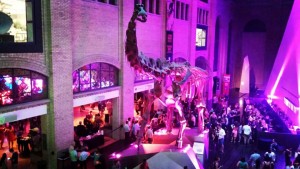 Summer is approaching and the city, which is already busy, is getting more and more excited. These are the most expected parties for this month.
See you there!
When? June 4
What? Sunday Afternoon Social
Dance for one last time in this ultra cool Adelaide loft space with the Box of Kitten DJs, Marko Olier, AlieninFlux and Boreal Canoe Trip.
Where? Loft404 Inspired Gatherings
When? June 6
What? Mad Hot Ballet
This is the National Ballet of Canada's annual bash with hosts Frank Augustyn, Rex Harrington, Evelyn Hart, Karen Kain and Veronica Tennant. There's an hour-long performance of short works followed by a cocktail party.
Where? Four Seasons Centre for the Performing Arts
When? June 7
What? Rainbow Railroad Freedom Party
The Freedom Party is a very fun fundraising event for Rainbow Railroad, which helps LGBT people who have faced violence or face an imminent threat of violence, imprisonment, or death in their home countries.
Where? Storys Building
When? June 8
What? Manifesto House Party
The Manifesto crew transforms the entire Drake Hotel into their home for the night. It's free if you RSVP, and there will be DJs in the basement and on the rooftop patio.
Where? The Drake Hotel
When? June 9
What? It's Not U It's Me
It's Not U It's Me collaborates with Montreal's Mutek Festival and have created the ultimate Toronto/MTL DJ and art lineup.
When? 2nd Floor Events
When? June 14
What? Earth Ball
The Earth Day Canada Gala is an chance for environmental, business, community and political leaders to come together and network with local food, drinks, live shows, and loot bags.
Where? Mill St Brew Pub
When? June 16
What? Carl Cox
Head to one of the most impressive party venues in Toronto and see legendary techno and house producer and DJ Carl Cox. This will be a dance party for the books.
Where? Rebel
When? June 16
What? All-Star Gala
This huge party in support of SickKids will bring over 1,250 celebrities, young professionals and pro athletes together for a night of drinks, DJs, live shows and an impressive silent auction.
Where? Arcadian Court
When? June 23
What? FNL Colour ROM Proud
The ROM is taken over by some of the city's best LGBT DJs, dancers, performers, artists and drag queens for this special Pride Month takeover.
Where? ROM
When? June 23
What? Splash! Canada 150 Proof
The Aquarium kicks off its Canada Day celebrations a bit early with a dance party and social event surrounded by sharks. The fiesta will feature Canadian-themed music, food, drinks, and an epic Caesar bar.
Where? Ripley's Aquarium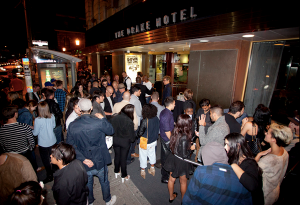 Comments
comments