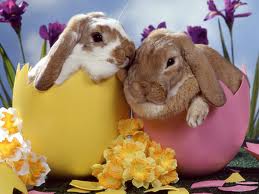 Easter in Canada is celebrated at the same time and in much the same way as it is in other Western countries, like the U.S.
 In 2012, Good Friday falls on April 6, Easter Sunday is April 8, and Easter Monday is April 9.
 Good Friday is a statutory holiday in Canada.  Most businesses are closed, including government offices, banks and schools.  Some exceptions may apply to restaurants or tourist attractions.
 Easter Sunday is the Sunday immediately following the first full moon after the vernal (spring) equinox, unless that coincides with the Jewish Feast of Passover, in which case it is moved to  the next Sunday. It can fall anywhere between March 22 and April 25.
 Canadians usually celebrate this day by attending church, getting together for a big family meal, and staging an Easter egg hunt.
Comments
comments