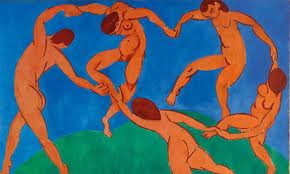 Today is Tuesday and if you are not really into all the Eurocup hype you could try something different. Why not see a little bit of art? An exhibition called Collecting Matisse and Modern Masters, The Cone Sisters of Baltimore is being held at the Vancouver Art Gallery. More than 45 paintings, sculptures and drawings from one of the world's finest collections of early European Modernism are available for public viewing.
In addition to the Matisse works, the exhibition features others famous names from the nineteenth century such as Gustave Courbet, Pierre–Auguste Renoir, Paul Gauguin and Vincent van Gogh.
And the best thing is that on Tuesdays admission to the Vancouver Art Gallery is by donation after 5pm. So, don't miss it! The exhibition is there until September 30.
Comments
comments