Hundreds of thousands of people all over B.C. will be commemorating Canada's Day next Sunday. Here's where: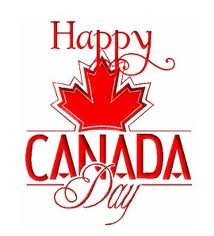 Canada Day Block Party at the Waldorf
When: 12 – 7 p.m.
Where: 1489 East Hastings
Info: waldorfhotel.com
The historic Waldorf Hotel is hosting a family-friendly block party and food festival. Since its relaunch in 2011, the 64-year-old hotel has become a locus for Vancouver's creative community. Indie mainstay Joy Mullen programs the musical portion of the evening which will feature such diverse acts as Cree Nation electronic cellist Cris Derkson, reggae group Bella Monde, French ukulele composer Myriam Parent and '60s soul act the Radii. Food trucks will provide a selection of Vancouver's best street cuisine, including Re-Up BBQ, Mom's Grilled Cheese and Tacofino.
Canada Day Granville Island
When: 7 a.m. – 10 p.m.
Where: Granville Island various locations
Info: granvilleisland.com/event/canada-day-celebration
Festivities on Granville Island start at 7 a.m. with the Truly Canadian Pancake Breakfast for $8 at the Dockside Restaurant in the Granville Island Hotel. It continues all day with a variety of free jazz performances and family-friendly activities all over the island. Highlights will include the parade lead by stilt dancers, bike decorating workshops and a Canada Day ceremony with free cake for kids.
Burnaby Canada Day
When: 11 a.m. – 4:30 p.m.
Where: Burnaby Village Museum
Info: burnabyvillagemuseum.ca
Celebrate Canada's history at the Burnaby Village museum with multicultural family entertainment and carousel rides for the kids. Footlight Theatre will be celebrating its 35th year with Vaudeville shows. Also keep your eyes open for demonstrations by swordplay school, Academe Duello.
North Vancouver Canada Day
When: 11:50 a.m. – 4 p.m.
Where: Waterfront Park
Info: northvancanadaday.com
Korean drum group Shin Myung will kick off the day's festivities followed by a program of performances from Irish dancing to Flamenco. The formal program, including a Squamish blessing, begins at 1 p.m.
Sustainability is key at North Vancouver's Canada Day celebration in Waterfront Park. There is an event-wide ban on temporary tattoos and Styrofoam because neither is recyclable or compostable.
West Vancouver
When: 2:30 p.m. – 11 p.m.
Where: John Lawson Park
Info: westvancouver.ca
Watch the Burrard Inlet fireworks from the other side of the Lions Gate Bridge at the Canada Day Red and White Picnic in John Lawson Park. Beforehand, you can warm up with local acts like Side One and the Londoners before settling in for the light show.
Comments
comments