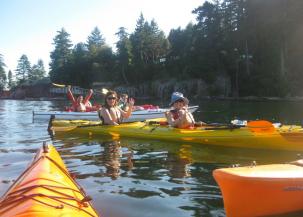 Want some adventure? What about sea kayaking?
So join the Club ESL activity today at Bowen Island!
It is a beautiful place and the home to a variety of wildlife, including eagles, grouse, herons, cormorants, mink and deer.
You can also explore Snug Cove and have dinner at a beach front restaurant.
The price is $60.00 which includes the ferry! Sign up at the 3rd floor and meet the green team at LSC / EC Seymour Street entry at 1:15 pm!
Don't forget a 2 zone bus ticket and ENJOY!
Comments
comments