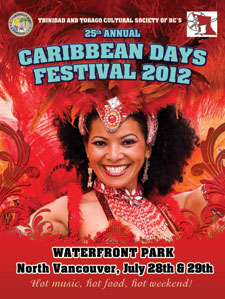 Do you have plans for this weekend? If you don't, how about head to North Vancouver to enjoy the Caribbean Days Festival?
This event draws a crowd of exuberant fun-loving people to Waterfront Park for a weekend of parades, exotic cuisine, dancing, crafts and tropical rhythms that only the Caribbean can offer. Organized by the Trinidad and Tobago Cultural Society of BC, this Festival is among the very largest cultural events in British Columbia, so don't miss it!
When: July 28 and 29, from 10am to 7pm.
Comments
comments