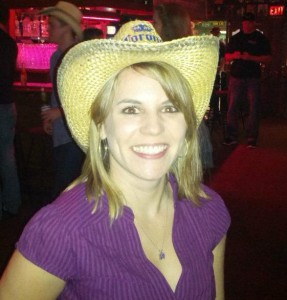 Marina is a student from Switzerland and also the EC Vancouver ambassador.
Why did you choose Vancouver to study English?
This city offers so many opportunities. There are mountains and the sea in one city.  I had heard only great things about Vancouver, which I definitely can confirm now. Vancouver is awesome. The people are friendly and you can do whatever you like here. Every weekend is a new festival, you get never bored. And what is better than studying on a beach?
What do you think of LSC/ EC Vancouver (classes, teachers, material…)
LSC/EC has a challenging time behind it. We students felt that as well, but now everything is great. The school is really well organized and my teachers have been awesome. I really like the many different lessons you can choose here. From Business to Yoga LSC/EC offers everything. The office team is always friendly and they helped me with every question. I am really happy here.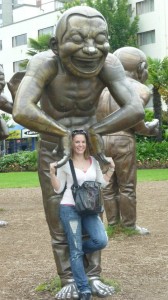 Tell us about the friends from different nationalities you have made here…
On my first day in school I met a Swiss girl and a Swiss guy, a German girl, a Brazilian girl and a Brazilian guy. We were a great team from this first moment on . We did a lot together, like going out, going to the movie theater, shopping and some trips, for example Tofino. It was a great time. Unfortunately I am the last remaining member of this group, but since my close friends left I have met many new students  It is so easy to meet students from different nationalities here . I had a great time with my Korean and Brazilian homestay-mates as well. The girls are awesome. I had classmates from everywhere: Saudi Arabia, Belgium, Germany, France, Italy, South Korea, China, Taiwan, Chile, Venezuela, Peru and of course Brazil.
What would you say to a student that is planning to come to Vancouver to learn English?
I would say: it will be the best time you ever had. Don't be shy and be open to new things. Do a lot of the offered activities, because it is the best way to learn about the area where you live. Try to speak as much as possible in English; this is the best way to learn. Don't be afraid of the homeless people in Vancouver. They are friendly and harmless. Take enough money with you, living abroad isn't cheap and it would be sad if you can't enjoy it like you want.
If you are in a homestay, tell us about this experience…
Because I went on vacation during my study time, I changed my homestay family. Although I had only good experiences. My first family was really friendly. It was a full house and there was always something going on there. They have a nice house in New Westminster which is a nice area to live. My new home is the completely different. I am the only student and my homestay mum lives alone. It is perfect for studying. She has a nice house too and she does everything for me.
Final comments (anything that you want to say about the experience of living abroad)
If you have never traveled abroad, do it. It's the best lesson for your life. You'll meet so many new friends and you'll learn so many new things. Be open to different cultures. If you aren't happy with a situation be honest and speak with the people around you.
What is the best lesson that you've learnt from this trip to Canada?
If I'm ever unsure if I should do something or not, I'll do it. I learned it is worth it to take chances in life!
Comments
comments