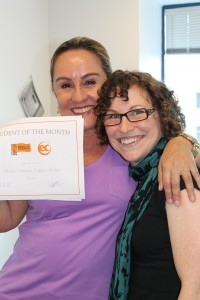 Maria Cristina Archer was chosen to be the student of the month by her teacher  Anita, because she went above and beyond to help other students in class.Anita feels that Cristina always has a positive attitude, participates in all activities (even dance class!!!), motivates other students, makes everyone feel welcome   regardless of age, gender or race. Christina asks insightful questions,   doesn't give up even when something is difficult and helps out other students   especially with vocabulary.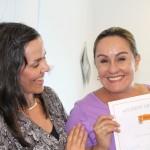 Silvia, our Operations Manager, announcing Christina as the Student of the Month. 
Christina   was emotional about this award and had a short but heartfelt speech in her   class.
EC   Vancouver encourages all students to be proactive and enthusiastic,   passionate about learning and helping others.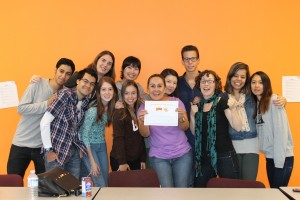 Pre Intermediate A students : "Well done Christina!"
A big thanks to Anita and her whole Pre Intermediate A class that happily cheered   for Christina
Comments
comments