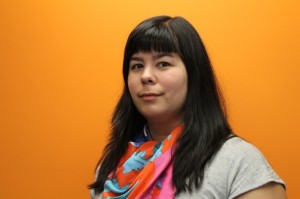 Hi, my name is Sarah Finlayson Spalinger and I am the Academic Year Coordinator here at EC Vancouver. I am here to help guide your learning and maximize your time in our AY program.
I was born and raised in Burnaby. I went to Simon Fraser University (SFU) and studied history and sociology. I decided to enter teaching before going to Mexico in 1999.  I have worked at LSC/EC Vancouver off and on since 2000.
Besides teaching in Mexico and Vancouver, I have also taught in Switzerland and taught and studied teaching in Spain.  I have taught all levels plus Cambridge preparation courses, Business English and even teenagers!   If I had to choose, I'd say that I like teaching Business English and Cambridge Proficiency (CPE) the best.
I am also interested in professional development. I have created and given teacher workshops and you may see me doing teacher observations during B period. I have also experienced life as a language student when I studied Spanish and German both in Canada and abroad. So I know the stresses and joys of language learning!
I am also the person in charge of helping students who want to continue studying at universities or colleges in Canada or the US.  Do come and see me if you would like some further information.
I look forward to meeting you.
You can find me in the office on the second floor.
Comments
comments