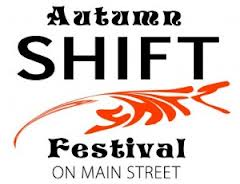 If you haven't decided what to do this weekend yet , you probably should consider a visit to Main Street. On  Saturday, September 15 the 3rd Annual Autumn Shift Festival will be held from noon to 6 pm.
The Autumn Shift Festival reflects the shift in season as well as the on-going shift in our community's attitude towards embracing sustainability, eating locally, and indulging in urban gardening; all which create the theme for the interactive booths, children's activities, and street shows, including The Beaumont Studios stage at Main and Broadway and a community fashion show at 3:30 at 11th and Main.
Location: Main Street from Broadway to 12th Avenue.
Comments
comments