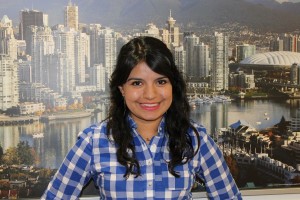 Being in Canada has been one of my best experiences in life! At the beginning when I started to study at LSC/EC I had the opportunity to improve my English skills, teachers all the time were really interested in my learning and they were supporting me with books and different activities to make me understand English language in a better way.
The staff at the front desk in the school was always friendly and available to help me with my needs during my stay in this place. Since my first class day I have never felt lonely because there is always someone to talk or to help us.
I appreciate that in the school there is a group of people focused in other kind of activities, to help students to go out on weekends, afternoons and to get to know more about Vancouver.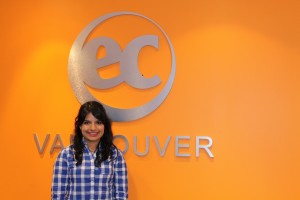 After I finished the school, I started to work in a company named Capital Tax as a part of my co-op program and I feel amazed because the school helped me a lot to find a job related to my career as an accountant, where I have been learning about how business operates in this country. My co-workers are really nice with me and everyday they help me to make something different just to expand my knowledge in this profession.
Everyday I feel surprised because there is always something new to learn.
Vancouver is a city enriched with different kinds of cultures, where you can find beach, woods, nature, malls, nightclubs, all together in the same place. The people and friends that I have met here are an important part of my life and I know that the experience of being here is a memory that will stay with me for the rest of my life.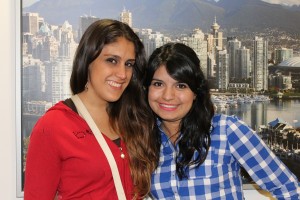 When I start to think about my time here, I wish I could stay FOREVER! Vancouver is such an amazing place to learn, to live, to know, to meet new friends, to study, to work  and most of all…to enjoy!!
Comments
comments