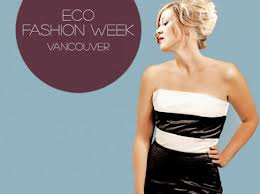 If you like fashion but also believe that your clothes should be manufactured sustainably you should visit the ECO Fashion Week.
This event was created to inform and inspire the fashion-conscious and the sustainable-minded alike, in a way that harmonizes beauty and the environment.
So if you ever wondered what it takes to make a simple t-shirt, you should know that it may take a lot such as fresh water, clean air, productive land and the stability of societies.
According to the organizers of the event Fashion is the third most environmentally damaging industry in the world and during the event they will show what some of the fashion leaders are doing to promote the kind of sustainability necessary for their long-term viability.
The event ends this Friday and you still can get tickets for the seminars onsite. To check the complete schedule please visit: http://ecofashion-week.com/schedule.html
Comments
comments