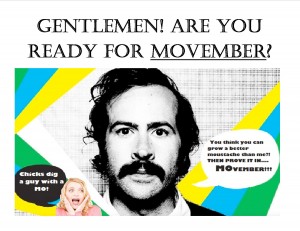 Every year, millions of men around the world grow their moustaches for the entire month of November to raise money and awareness for prostate cancer. This year, here at EC we are having a Movember fundraiser contest!
RULES:
Any man who wants to participate must register for Movember at the front desk before November 1st.
All participants must shave their faces completely on the morning of November 1st.
All participants must have a team to help them raise money for prostate cancer. The team may have as many members as the participant can find, but every team must have at least one female. Teachers will be participating too!
The participant must grow his moustache until December 1st.
PRIZES: Two prizes will be given out:
First prize goes to the team that raises the most money to be donated to Prostate Cancer Canada.
Second prize goes to the man with the awesomest moustache. Any style allowed!
Check out http://ca.movember.com/  for more information!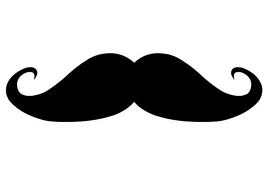 Comments
comments