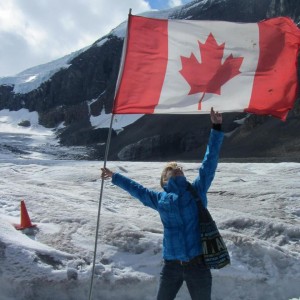 I decided to come to Vancouver one year ago. Last year I went to Victoria for four weeks to learn English. I made a weekend trip to Vancouver, and after the first hour I fell in love with the city. I'm not sure if a can explain why, you need to see and feel it with your own eyes. But I think it is everything which fascinated me: Downtown with the beautiful modern houses, the green small parks in the middle of the city; the nature around Vancouver with the mountain and the sea; the ambiance when you are walking on the street; the people who are very nice, friendly, helpful and handsome (especially the men…); and of course the language. So I decided to come back.
And here I am, back in Canada, back in Vancouver, back in one of the most beautiful cities in the world. I'm now here to improve my English for three months. To be honest, I came back to achieve a specific goal: the TOEFL test which allows me to be a student. I don't know why I chose EC, but I'm very glad to be in this school. If you have a particular target (like me the TOEFL) you should go to this school. The teachers are very competitive, the location of the school is excellent, the material we get is extremely useful and last but not least and very important, the front desk can answer every question you have. Even when you want to have a conversation with them to practice your English, they help and support you in every situation. Life here is awesome.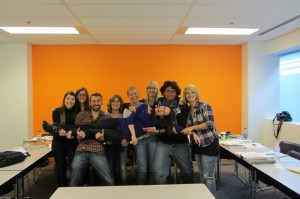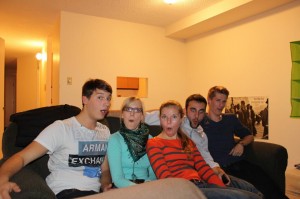 Are you afraid to go to another country with another language and you don't know anybody? I know… and I know how you feel… and you are right. The first week is the worst week you will have: you are in a class you don't know… everybody is making jokes you can't laugh at… everybody knows each other…everybody can speak English better than you…. actually you just want to go back to your home country. But you will see, after one or two weeks you can make jokes like everybody made in your first week, you know a lot of different people because everybody is in the same boat like you and wants to make new friends. I've met a lot of different nationalities here: from Brazilians to Russians, from Mexicans to Germans, from Italians to Spanish. I'm interested in how these people live, how their mentality is, how they make jokes…. They surprised me every day with something new.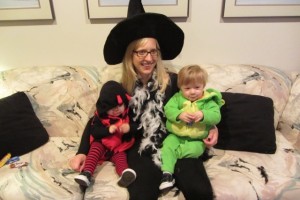 If you plan to come to Vancouver to study English, you should take the opportunity to stay with a host family. This is the best way to get in contact with native speakers. You will eat one or two meals with them and you can make conversation about whatever you are interested in. You can choose if you want to have a family with or without kids or pets, or if you are a vegetarian. The only one thing you can't choose is the language they speak. Of course, they are Canadians and they speak English, but maybe they speak a second language. I live in a homestay with kids, actually with twins (boy and girl, Tino and Mia). It is always funny with them because they are only one year old and they are starting to walk and talk and they like to do fun things they are not allowed to do, such as eat paper, throw cookies, etc. For me it was a nice experience to live in a family to see how they live and I tried to adapt to their habits.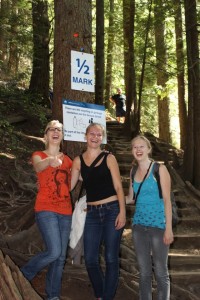 Overall, it was the best thing I've ever done. Three months is too short. I hope I will get the points on the TOEFL I need and then I'm allowed to come back to study here. I want to know and to feel how it is to live and to study in this amazing city.
Maybe you think I'm crazy now… But come to this city and then you will understand me!
Comments
comments