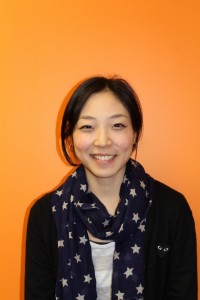 What is your name?
Sawako Tomotake
What is your position at EC Vancouver?
Operations Manager
In a nutshell what do you do in your position?
In a nutshell, I am in charge of ensuring that everything runs smoothly at this school. Also, if you have any questions about the co-op program or any of our English Plus activities (staying on a ranch, golfing or sailing), please come see me.
When should a student come to see you?
We have a very strong and capable team at the front counter so they are usually able to help students with their enquiries about their courses (for example, extending your stay, taking more/less courses, etc.) but if they have more specific questions, they can come see me. Also, if students have questions about co-op, I am the person to speak to. Lastly, if students have any major concerns or issues about their experience at EC Vancouver, they can come speak with me or Ingmar, our Centre Director.
Comments
comments