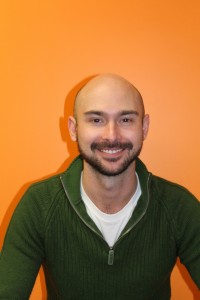 What is your name?
My name is Jason LeHuquet.
What is your position at EC Vancouver?
I am the Assistant Director of Studies.
In a nutshell what do you do in your position?
I am mainly responsible for making sure classes are running effectively, and that students and teachers alike are happy in their classes. This means scheduling classes properly, dealing with any problems that might occur, marking tests and placing students in the right level, and developing new and interesting ways to keep EC Vancouver dynamic.
When should a student come to see you?
A student should come and see me anytime they are unhappy with some aspect of their EC experience involving academics. This means if they feel they are in the wrong level, if there is an issue with the tests, or if they need advice on how to improve more effectively.
They can come see me about anything they love about EC as well, and I encourage students to come and tell me about their positive experiences here!
Comments
comments