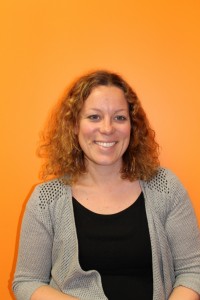 What is your name?
My name is Taona Knights.
What is your position at EC Vancouver?
I am the Director of Studies.
In a nutshell what do you do in your position?
I oversee the Academic department which means I oversee the study journey of the students and am in charge of the Academic programs. I also oversee the general day to day running of the school; this involves dealing with the intake, placement and level tests, recruitment of new teachers, scheduling and so forth. Another part of my job is to make sure that the teachers have all the necessary tools to be the best teachers they can be, in terms of resources and various training opportunities.
When should a student come to see you?
Whenever they feel like it, to say hi or bring me coffee :-). More specifically though if they have any questions about their level or academic studies. First it's always a good idea for them to speak with the teacher as the teacher has a very in depth understanding of their needs, if this doesn't answer the question then they should come to me.
Comments
comments