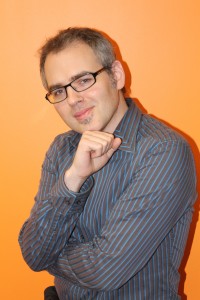 What is your name?
My Name is Aaron.
What is your position at EC Vancouver?
I'm the Academic Year Coordinator.
In a nutshell what do you do in your position?
I oversee the AY program, organize the monthly AY lectures, set up students with tutors and that kind of stuff. I also help out Taona and Jason when needed. Also- I'm working on the library- ordering books and stuff.
When should a student come to see you?
Never. I hate students. Just kidding. 🙂
If an AY student has a question about their class, their tutorials or pretty much any other concern they can come talk to me. Also- if they want to find a book in our library they can come talk to me there. It's in room 404 and I'm there every break. So come say hello and get a book to read!
Comments
comments