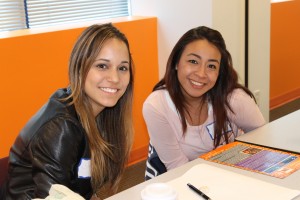 How to prepare an exam? Written by MinHa Kim
Select a place where you feel comfortable.
Clean the place where you would study.
Read through the entire notes that will be on the exam.
Memorize notes, concentrating on one major theme at a time until you know it well.
For the first major theme, start at the top and just read through.
After you feel confident that you know every theme, put down your studying and take a break from the subject.
Sleep well and eat well.
Whenever I prepared an exam, I guess I usually crammed in the last few days. It was pretty effective to get high score, even though I wiped out and needed whole day for sleeping to recover myself after the test. Actually, I used to study for my exam for enough time like a month or more. One day, I had final test in high school and I couldn't afford to have enough time to prepare it. There were so many other things to do at the time. When I got to have time for it, I had only 3 days. I was desperate and started to review my notes quickly. I barely slept for 3 days in a row. After test, my score was a lot better than before when I had long time for the test. Since then, I had been strongly believing that cramming is the best way to prepare an exam. I crammed for the other tests again. However, time goes by, I realized I forgot everything that I have studied. It was just studying for the SCORE. Consequently, I couldn't learn anything on a long term basis, despite I studied. it could be the best way for an exam, but it shouldn't be the wisest way to learn something. I am still in school and have a few more tests. I am trying not to cram anymore, because I decided I would study for myself to learn something, not for just my score.

Thanks MinHa for writing these tips!
Comments
comments