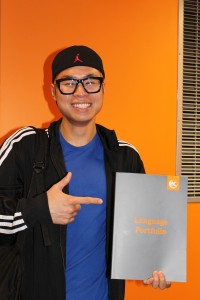 Our Academic Year (AY) Programme is for students who study at EC Vancouver for 24 weeks or more.
What is the AY Programme?
Taking the time to seriously focus on your English will open up unlimited opportunities for you. Your English level will greatly improve, broadening your horizons and giving you an advantage in your chosen career or education. On a more personal level, spending time to study ESL abroad at EC Vancouver will give you incredible experiences. You will challenge yourself, become more independent and make lasting international friendships.
What are the benefits of being an AY student?
As an AY student you will receive a Personal Language Portfolio, regular one-to-one meetings with your personal mentor, and class tutorials. Your Academic Year Co-ordinator (Aaron) is dedicated to serving your academic needs, and to ensuring you are reaching your learning objectives and developing to your full potential.
Leave EC with a qualification
You will also have the opportunity to prepare for and sit an internationally-recognised Exam, such as IELTS, TOEFL, or one of the Cambridge ESOL exams. In addition, Academic Year 30 students are awarded an EC Diploma at the end of their course, while Academic Year 20/24 students receive an EC Certificate of Merit.
For more information please visit: http://www.ecenglish.com/school-locations/learn-english-in-vancouver/english-courses/academic-year-programme
Comments
comments