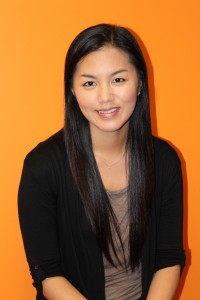 What is your position at EC Vancouver?
I am the University Programs Admissions Counselor.
In a nutshell what do you do in your position?
I help students who want to go to university in Canada. I help them at each step of the process when applying to one of our selected partner institutions. I provide students with a checklist of every document they need to submit, direct them to all of the forms they need to complete and help them in obtaining conditional admissions to our college or university partners either before they join EC or during their studies at EC. I help students throughout their application and ensure it runs as smoothly as possible.
When should a student come to see you?
Any student wanting help or advice to go to university in Canada. I provide direct or conditional admissions to a college or university in Canada is welcome to come and talk to me. I help students to find the most suitable college or university for students by going through an individual needs analysis with students based on their higher educational aspirations in Canada.
Comments
comments