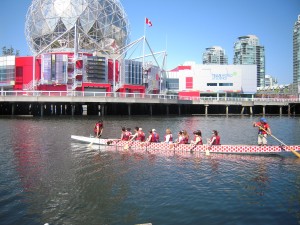 What?
Beginning on Friday afternoon with the colourful Eye-dotting Ceremony, the festival continued with two more days of non-stop entertainment on the World Beat Stage, fabulous food and shopping, and of course, dragon boat racing of the highest caliber.
Plan to come down to the waters of False Creek and celebrate with us!
When?
Friday, June 21, 2013, noon to 2pm
Saturday, June 22, 2013, 8 am to 6 pm
Sunday, June 23, 2013, 8 am to 6 pm
Races start at 8 am and all other activities start at 10 am
Where?
At Creekside Community Centre, Concord Pacific Place, Creekside Park and the waters of False Creek.
Cost: Admission is free to the general public.
Comments
comments