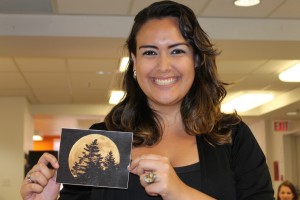 What?
The closest and largest full moon of 2013 comes on June 23rd.
This full moon is not only the closest and largest full moon of the year. It also presents the moon's closest encounter with Earth for all of 2013. The moon will not be so close again until August, 2014. In other words, it's not just a supermoon. It's the closest supermoon of 2013.
When?
Sunday, June 23, 2013, 8 am to 6 pm
At United States' time zones, the moon will turn full on June 23 at 7:32 a.m. EDT, 6:32 a.m. CDT, 5:32 a.m. MDT and 4:32 a.m. PDT.
Where?
Look up!
Cost: FREE .. just go outside.
For more information about the Supermoon: http://earthsky.org/tonight/is-biggest-and-closest-full-moon-on-june-23-2013-a-supermoon
Comments
comments