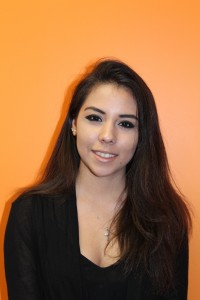 Hi,
In case you were wondering who the new girl at the front desk is, my name is Alejandra Raudales and I'm the new Student Counselor here at EC Vancouver. Even though I will only be here for the next three months, working at the front desk has already been a great experience. Getting the opportunity to meet new people and learn about different cultures is something I have always valued greatly.
Just a little bit about myself: I was born and raised in Tegucigalpa, the capital city of Honduras and moved to Vancouver almost two years ago. I am currently attending university in Victoria, which I consider to be one of the most beautiful cities in BC and explains why I will be around only for a short period.
For the time being, I will be at the front desk this summer season. Getting to know all of you is what makes this a memorable experience, so feel free to come to me with any questions about the school, the city, or just to say hi every once in a while.
Comments
comments