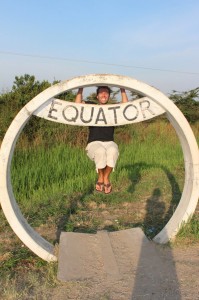 Four months ago I left EC Vancouver for a summer abroad in Uganda, East-Africa. Back in 2009 when I was completing my undergraduate degree I and a fellow student launched a charitable initiative devoted to supporting youth and young adults in Uganda. This initiative turned into a fully-fledged registered charity in the summer of 2010. This past spring we received very generous financial support towards our pilot project located in Mbarara, Uganda. I was formally requested to oversee and manage the construction of 12 classrooms that will help increase the enrollment capacity of our pilot partner, Kent Foundation Training Institute, from 150 to 500 students.
Uganda is a nation in transition. It is probably best known for the brutal dictatorship of President Idi Amin who was responsible for the deaths of over 600,000 people. During his reign the country mired in poverty and the overall living conditions declined dramatically. Fast forward more than 30 years and the country is still facing significant humanitarian challenges. Today Uganda is one of the fastest growing countries (in terms of population) on the planet. Youth unemployment is becoming a national concern which is why schools like Kent are teaching youth more practical and relevant skills, such as carpentry, tailoring and agriculture.
Having spent the summer living in Uganda I must admit I am glad to be back to Vancouver. The summer was a great experience and Uganda is a beautiful country but it it's time get back to EC and back to work.
Comments
comments