Hi everybody,
My name is Alejandra and I am from Monterrey, Mexico. I used to be a student at EC Vancouver but now I'm doing my internship here as well.
I have enjoyed my time at EC; the staff is great and it's such a pleasure to work here. I also like to meet new people from all over the world and get to know other cultures while making friends.
Please come and say hello and if you have any questions I'm here to help you!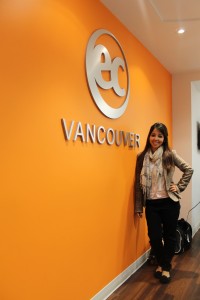 Comments
comments