Remembrance Day in Canada
Why does Canada celebrate Remembrance Day?
On this day Canadians remember soldiers and those who fought in combat in armed conflicts around the world.
What do the Canadians on this day?
You might have noticed the people with the poppies. The poppy symbolizes the memory of those who have died. The poppy is not specific to Canada; many in other countries wear the poppy as well. On Monday the 11th of November, citizens organize special ceremonies across the country. At 11:00am two minutes of silence are observed, marking the time and date of the armistice between Germany and the Allies after World War 1.
Is it a holiday?
Yes, in some provinces like in BC Remembrance Day is a holiday. In other provinces, such as Ontario and Quebec, it is not considered a holiday, though many events marking the date still take place.
It is considered polite and courteous to donate any amount in exchange for a poppy. Most people then pin the poppies to their coats or sweaters.
Here at EC Vancouver we will mark Remembrance Day by educating our students about the importance of the date.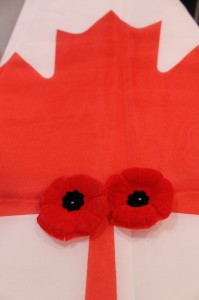 Comments
comments