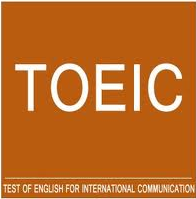 The Test of English for International Communication (TOEIC) is an English language test designed specially to measure the everyday English skills of people working in an international environment.
What makes TOEIC challenging is the fact that TOEIC questions use many high-level words, so you would need a strong vocabulary to begin with.
Don't worry about that!!! You can prepare yourself for the exam by taking the TOEIC class at EC Vancouver. Our TOEIC class will help you develop your receptive skills: reading and listening to achieve a great score. Every Friday, you have a practice TOEIC exam which can show your weak areas that needs to be focused on.
Comments
comments