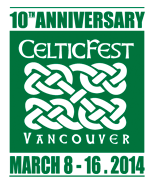 It's a cultural and religious holiday celebrated annually on  March 17th. It's related to the death date of the most commonly-recognized patron saint of Ireland, Saint Patrick.Originally, the colour associated with Saint Patrick was blue, however, over the years green ribbons and shamrocks began being worn in celebration of  St Patrick's Day. The shamrock helped to explain the Holy Trinity to the pagan Irish.
Vancouver's next St. Patrick's Day Parade is on March 16 from 11am – 1pm. Its route runs along Howe Street in downtown Vancouver, starting at Howe and Drake and proceeding north to W Georgia Street. It then turns right on W Georgia and ends at W Georgia and Granville Streets.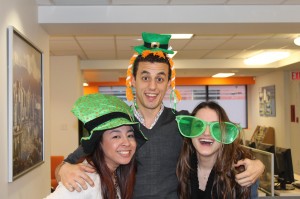 EC Students, get out your green clothes and celebrate St. Patrick's Day in Vancouver!
=====
EC offers various English Courses, including English private lessons in Vancouver.
Comments
comments