Tomoki Ishimatsu (General English – Pre-Intermediate) shares his EC Vancouver experience.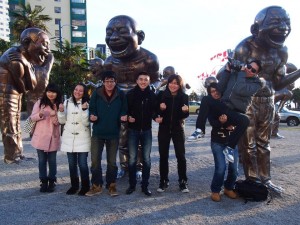 Hi everyone! My name is Tomoki Ishimatsu. I am from Japan and a high school student! When I enrolled in EC Vancouver, I could not speak English. So I felt the first day orientation was very difficult! But don't worry about it! After one or two weeks, I could make a lot of friends! Also, you can make friends! They are very friendly and talkative. You can get along with your friends soon! If you are shy, I think you should change you mind.
And if you are in trouble, you can count on teachers or staff. They can help you.
Anyway, after a few days, I must go back to my country even if I don't want to go back!
You will have this feeling when you  are in your last week!
=====
EC offers various English Courses, including One to one English lessons in Vancouver.
Comments
comments