Ingrid Louise Paiva Rocha, who took the General English Course (High-Intermediate), shares her EC Vancouver experience.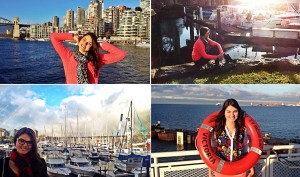 My name's Ingrid, I am studying to be a Dentist in Brazil. When I was a child, I used to hear my mother saying that a person who does not know English is a nobody. She was right. It is true that English has become popular day-by-day. For these reasons, I chose to live abroad. Since December, I am having the best time of my life.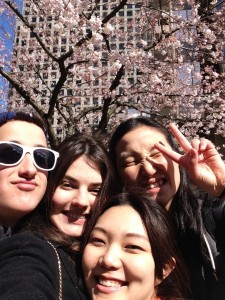 Because I came from a warm country, I did not want to live in the coldest city in Canada. So I chose Vancouver, where there are mild winters and warm summers compared to other cities here.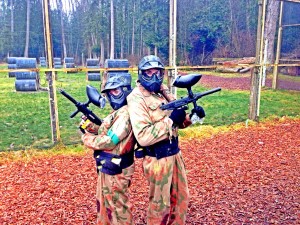 Living in Vancouver is such a marvelous experience. There are a lot of things to do, for example, go to Stanley Park and rent a bike to see amazing views; visit Granville Island to try different kinds of fruit and sea food in the huge Market Place; walk around Gastown and see an old-fashioned neighborhood with a lot of restaurants, however, it is not cheap to live here. Night life is only allowed for those who are 19 years old or more. The public transportation is punctual and efficient.
For sure, my favorite part of living here is the multiculturalism. I made more friends in four months than I did in a life time in Brazil. Now, I have a place to stay in at least eleven different countries because of my new friends. Talk about luck! I met my best friend here and she is Japanese. I am grateful to have this opportunity which has made me grow up as a human being.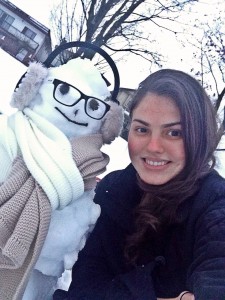 My agency suggested going to EC Vancouver because it was the best one. They were right because it has a good infra-structure to support us. There are friendly and patient teachers who always help us when we need it, even though they are not our official teachers. The coordinators give us all the attention we need to solve our problems. The people who work at the front desk are ready to answer our questions.

To sum up, as a Student Ambassador, if I had to suggest something to a person coming to Canada, I will certainly try to encourage them to choose Vancouver. I wish I had been born here. I hope you have enjoyed my testimonial. If you can, come here and make my words come true through your own experience.
=====
EC offers various English Courses, including TOEFL Courses in Vancouver.
Comments
comments