Yousef Al-Khadher Ahmed Hasan, who sat for the General English Course in Vancouver, (Low Intermediate) shares his experience.
I'll write about my opinion about Vancouver and my impression of the best city in the world. Before I came to Canada, I was hesitant to choose Canada, especially Vancouver. I had many options before I chose Canada to study English. But my heart chose Canada, really I don't want to lie to you when I arrived in Vancouver I felt a strange sense because of the different way of life between my city and Vancouver.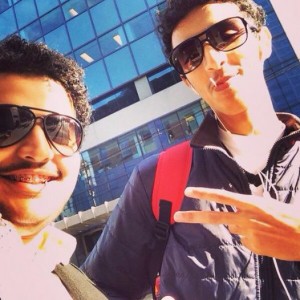 My first day in the EC Vancouver School was awesome because I met many students from different countries. And all the staff at the school were very nice. Now after 10 weeks in Vancouver, I can assure you the city I am in is one of the best cities in the world, if not the best.
People here like to help and they are also very kind. Here in Vancouver, you have many options that you can do on the weekends. You will not feel bored at all. In conclusion, I wanted to share with you my experience in Vancouver through the last 10 weeks. I hope it helps.
Best regards,
Yousef Hasan
=====
EC offers various English Courses, including TOEFL Courses in Vancouver.
Comments
comments