EC Vancouver offers Academic Year Programme for students who are thinking about studying General English for a long-term (24weeks+). This programme give students a strong support to have a successful and meaningful journey at EC Vancouver.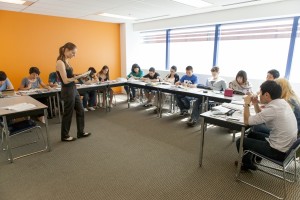 Every Academic Year student will have personal class tutorials with their teacher every four to five weeks and they are outside of class time at lunch break or after classes. Also, they will have 30 minute one-to-one meetings with their personal tutor/mentor every six weeks. Through these tutorials and meetings, students will identify their learning strengths and weaknesses and it will help them achieve better understanding, fluency and accuracy of English. Tutors will give advice and suggestions and answer your questions! Just like a coach! If you skip tutorials, you will lose the chance to have them.
At the end of every week they should write a short reflection of what they have learned during the week. It doesn't matter if at school or outside in nature with their friends. This is a good opportunity to improve their writing, grammar and vocabulary. Another option is, for example, writing down some new learned expressions or phrasal verbs which were used every day.
To summarise, the Academic Year Programme offers outside of the school time to write down their experiences and impressions. During doing this programme they improve their English and can review what they have learned and how big their improvement was during the stay. And of course it is a nice souvenir.
Comments
comments